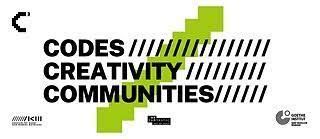 C³
This program is in partnership with Goethe Institut / Max Mueller Bhavan Bangalore
BeFantastic
Goethe-Institut / Max Mueller Bhavan Mumbai
C³ is developed with the basic understanding that for every collaborative project, every open-source initiative, there is already an existing network and community around it, most operational and moving forward. The program aspires to become a bridge between these different communities, and to catalyse collaborations within these communities themselves.

While communities are spread globally and belong to diverse cultures and countries, technical language remains universal bridging all differences. Mastering such a language allows creatives to grow and to reach more people, thus furthering the reaches of the program.

During this year-long engagement that commences upon their successful selection, participants would be able to take advantage of regular meet-ups, brainstorming sessions, workshops, and impulse sessions. The structure of these meetings would be adapted to the requirements of the cohort.

The primary aim of this program is to bring together creators from across the regions of South Asia, Tehran and Germany, to:

Understand and master the (un)written rules of open knowledge and digital communities

Explore and extend existing communities, networks, platforms, and databases to create active collaborations within cultural, academic, and technical spheres that are of common interest and deal with civil society

To work within open source to contribute to its larger ecosystem and at the same time develop locally relevant projects by using available resources, and contribute to lowering the entry barrier for new participants.
C³ Members