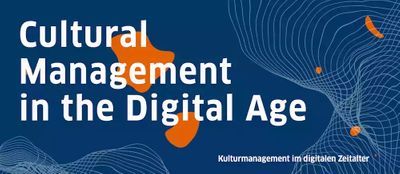 CMDA
"Cultural Management in the Digital Age​" is a two-year project (2020-21) initiated by Goethe-Institut / Max Mueller Bhavan Mumbaiin association with its head office in Munich. It also includes contributions from Goethe-Instituts Minsk and Shanghai.The first phase of the project that ran from July-August 2020 included two closed door sessions and two public sessions on online cultural production and the potential of digital delivery in the arts.
Arts & Culture Resources India
The Key objectives are as follows:
- Curriculum development and delivery of an international practice- oriented training programme
- The development of digital training materials and a final publication to be deployed as an open resource standard resource/ textbook (OER)
- Development of digital skills in cultural managers and providing them with relevant tools, resources and networking opportunities
- To make the subject more visible in the field of cultural management in general. The current need of the global cultural sector is to adapt to the digital universe, and engage in digital literacy practices.
CMDA Members