3:30 - 5:30 PM, Aug 28 (2022)
(Asia/Kolkata)
Color Ashram: Fabric Painting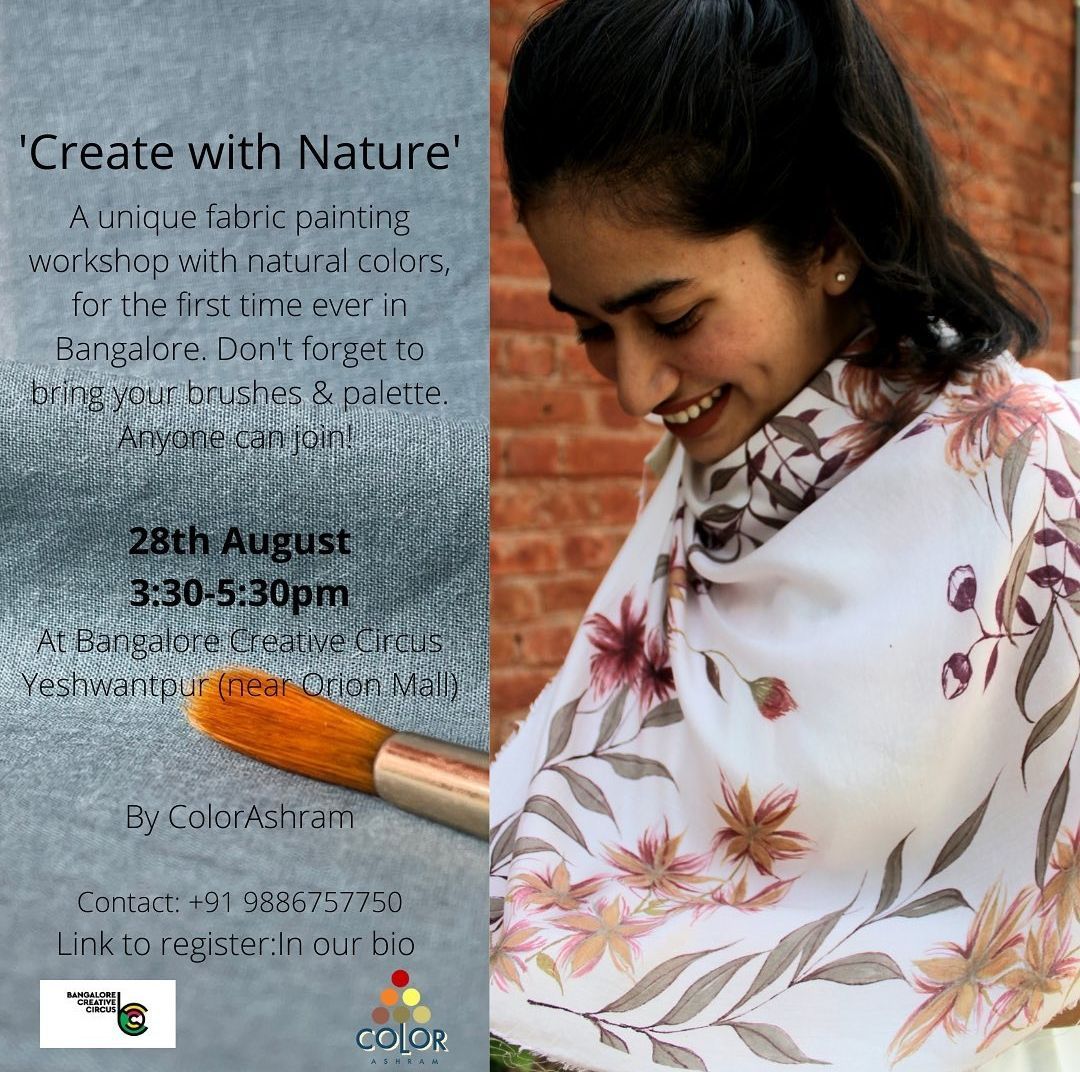 Natural dyeing is the new buzzword. Did you know that painting on fabric with natural colours is also possible? Come learn from the masters of this field!

ColorAshram from Ahmedabad will be sharing the skill and technique to use natural colours for painting on fabric. Enrol for an experiential session at Bangalore Creative Circus on 28 August. All materials provided, except - carry your own brushes.


What you will learn -
- Introduction to Natural Colors, its chemistry and relevance.
- Know how natural painting colors are made.
- Learn the technique and skill of application, and curing.
- Hands on painting!

Date: Sunday, 28th August 2022

Location: Bangalore Creative Circus, Yeshwantpur (Near Orion Mall)

Duration: 2 hours

Time: 3:30pm - 5:30pm

Participants Limit: 30 people

Price:
- Regular: 1500 INR (all inclusive)
- First five Students (please upload your ID card below): 1200 INR (all inclusive) - Discount of 20% for first 5 students who pay and register.

Your screenshot of payment is your ticket! Please show this on Sunday. Thank you.

NOTE: The organizers may reschedule, modify or cancel this event at their discretion. Please contact the organizers directly to confirm these details before attending.
Location
Bangalore Creative Circus, Yashwanthpur