4 - 5:30 PM, Sep 15 (2022)
(Asia/Kolkata)
From Page to Screen: Pitching translations to OTT platforms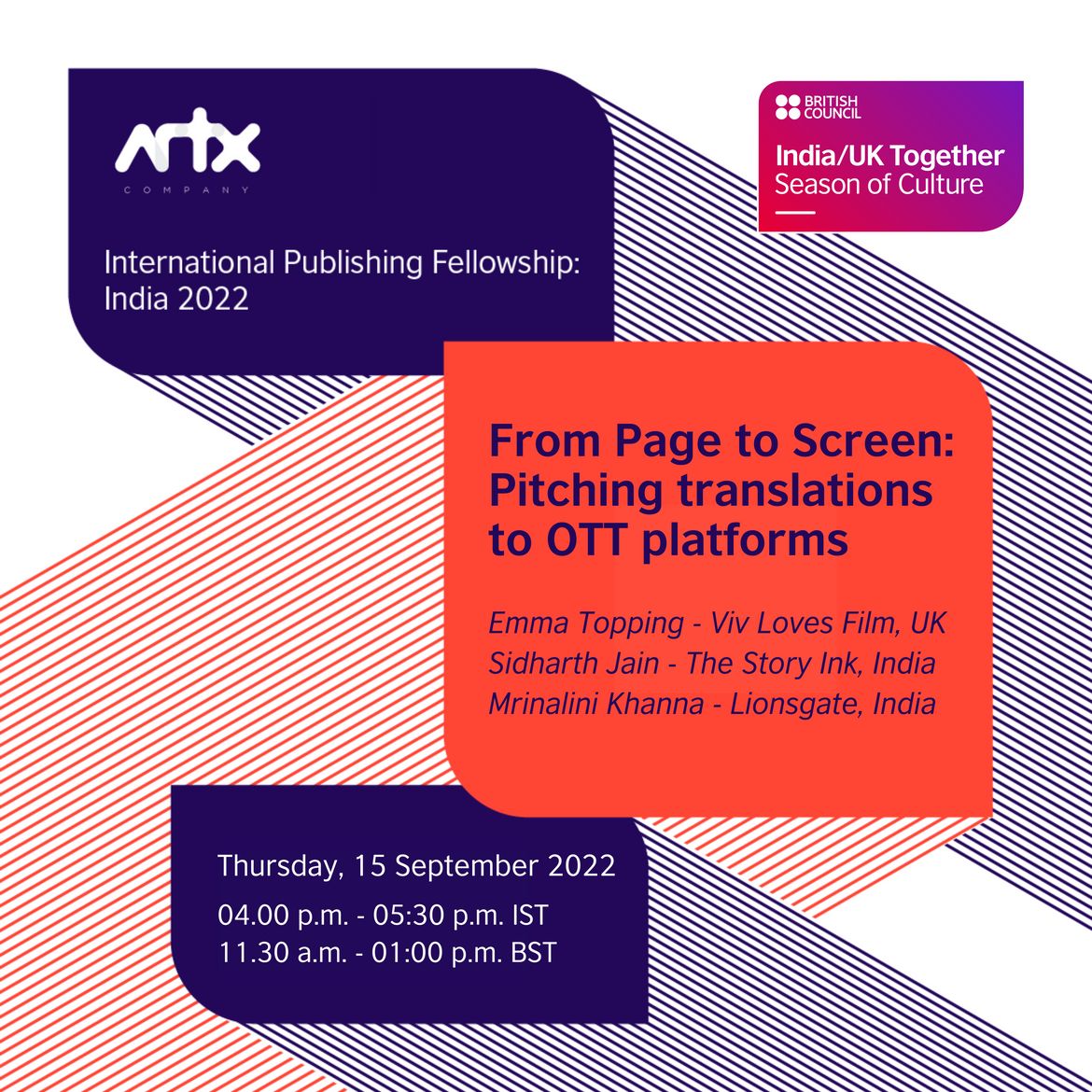 Hosted By
Presented by the British Council and The Art X Company, the latest event of the year-long International Publishing Fellowship is a panel discussion that sheds light on understanding the transition of a story from page to the screen.

The panel discussion — featuring speakers Emma Topping (Executive Producer, Owner of Viv Loves Film, UK) , Mrinalini Khanna (Head of Originals, Lionsgate India) Sidharth Jain (Founder, Story Ink) — will cover the OTT food chain structure, networks to tap into while looking to pitch (production houses, OTT platforms, publishers, related intermediary organisations), best practices and guidelines while crafting pitches for OTT platforms, and how to respond to mandates from OTT platforms regarding genres and trends.

This event aims to be accessible to all. Any interested participants who need a fee waiver can write to us with their reasons for the same at admin@art-x.co.