Jun 25, 12 PM - Jun 26, 8 PM (2022)
(Asia/Kolkata)
bangaloREsidency - Expanded Showcase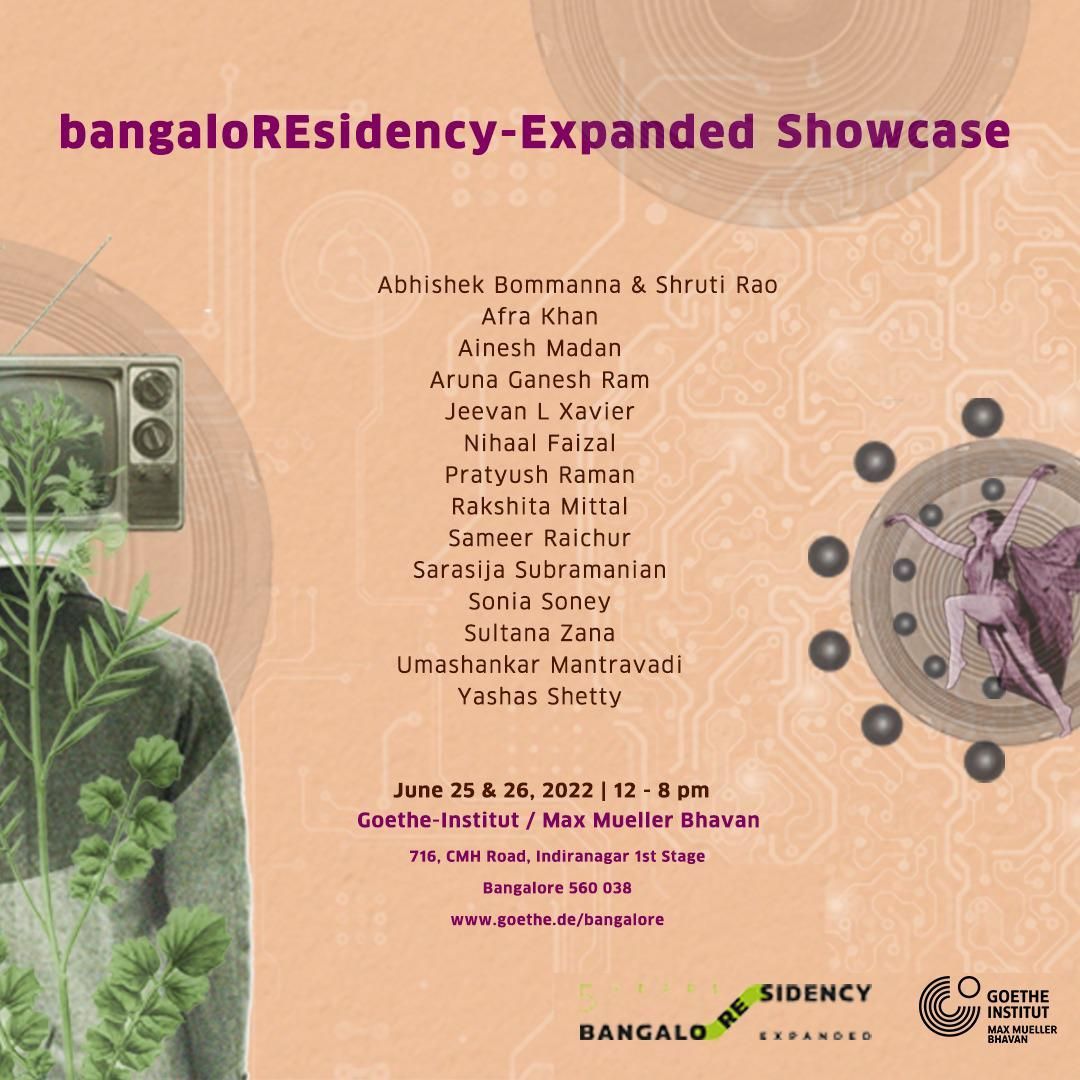 Come explore projects from past residents and hear more about their experiences in Germany!

Saturday and Sunday, June 25 & 26, 12 - 8 pm @ the Bhavan
The Artworks and Installations will be on view all weekend with Sound Performances on Saturday, June 25 at 7 pm. and Dance Performances on Sunday, June 26 at 7 pm.

Free entry. All are welcome!
Location
Goethe-Instut/Max Mueller Bhavan, Indiranagar, Bangalore