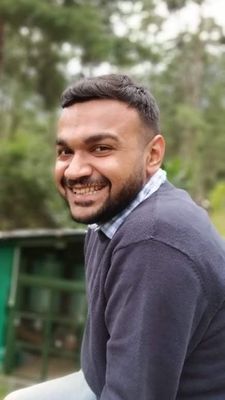 General Manager • Kaivalya Plays • he/him
Gaurav Singh Nijjer (he/him) is an Indian theatre-maker, creative technologist, arts manager and arts researcher.

He is one-half of the Indian collective Kaivalya Plays and freelances with artist collectives across India and Europe. His artistic practice spans interactive, improvised and hybrid performances that explore new ways of engaging audiences, in the theatre, at home and otherwise. He currently lives in Berlin, where he is the lead researcher for the project 'Hier, Jetzt (Und Dann?)' investigating hybrid performance formats and audience engagement methodologies as a Bundeskanzlerstipendiat (German Chancellor Fellow) with his host organization, Rimini Protokoll.

His recent artistic works include Mining Hate (2023), Climateprov (2023), The Amazing Flabby Breasted Virgin & Other Sordid Tales (2022) and Lifeline 99 99 (2021). He graduated with MA in Advanced Theatre Practice (Distinction) at the Royal Central School of Speech and Drama in 2021, receiving the prestigious Chevening Scholarship from the UK Government.

Gaurav also works as a freelance marketing, creative and digital consultant. He has previously worked with companies like Atlan, SocialCops, Parallel, Josh Talks, among others.
New Delhi India
Affiliations
Projects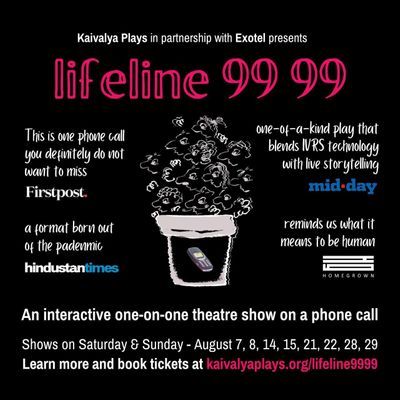 Lifeline 99 99
An interactive one-on-one performance on a telephone call
Kaivalya Plays
India, UK, US
Member of
Attended Events
Gaurav Singh Nijjer on the Web
gauravnijjer.com
LinkedIn Profile
Report/Flag