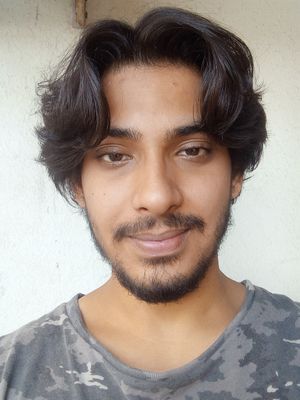 Fmr Communications Lead • Dara • he/him
Hello! I am the Community Manager at Dara.

I am also a glitch artist and noise musician, and am a part of the New Delhi and Bengaluru-based noise/pop band 'crumbit335'.
New Delhi India
Image - making, music, video art and reading.
Affiliations
Projects
primal_screen
primal_screen is an initiative by Sidharth Ojha, Saranya Murthi and Manu Sharma to make an audio - visual compilation for a word starting with each letter of the English alphabet.

Members of the project create various styles of audiovisual art that includes 3D sculpting, glitch, noise music and image - manipulation.

primal_screen is intended to be a project that stretches over years, and grows in it's vision alongside the creative development of it's members.

https://www.instagram.com/primal_screen_art/
primal_screen
Remote
primal_screen's compilations repeatedly present three radically different approaches to a common topic, and through that, create artefacts that are at once cohesive and discursive. Come have a look!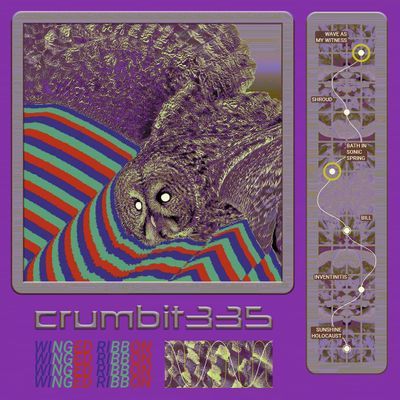 crumbit335
A New Delhi and Bengaluru-based noise-pop band that seeks to create a radically new sound; one that is untethered to dominant motifs within contemporary music.

Much of the band's groundwork in terms of sound is laid out through a process of "data - sonification", which is a term used here to refer to techniques applied towards the reinterpretation of data.

The band travels through the shifting corridors of human memory and lived experience to celebrate that which is imperfect, and in doing so attempts to subvert authoritarian ideals.

crumbit335 is also preoccupied with exploring emergent formats and techniques concerning musical engagement, such as a virtual concert that was conducted with the band's members performing remotely, and a third party mixing and broadcasting their sounds in real-time.

crumbit335 has recently released it's first EP, titled 'WINGED RIBBON', which can be heard across all major streaming platforms, through the Linktree in the band's Instagram page.

https://instagram.com/crumbit335.music?utm_medium=copy_link

crumbit335 is: manu_bhaiya (Manu Sharma), K.O.K.O (Anukool Raman) and Dhruv Benipuri.
crumbit335
New Delhi and Bengaluru
crumbit335 is radically challenging dominant conceptions of musical production and engagement.
Member of
Attended Events
Manu Sharma on the Web
Report/Flag