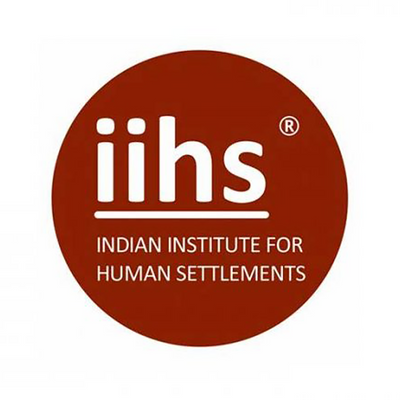 Indian Institute for Human Settlements (IIHS)
The Indian Institute for Human Settlements (IIHS) is a national education institution committed to the equitable, sustainable and efficient transformation of Indian settlements.

IIHS aims to establish an independently funded and managed National University for Research and Innovation focused on the challenges and opportunities of India's urban transition. The proposed IIHS University will host an integrated programme of quality campus-based education and research, training and lifelong learning for working professionals, distance and blended learning, as well as a whole array of practice and advisory services. The university will have a strong interdisciplinary orientation bringing together theory and praxis that is grounded in the South Asian context and also engages with and draws from knowledge across the globe.

IIHS has also been designated a National Resource Centre (NRC) by the Ministry of Housing and Urban Poverty Alleviation.

IIHS builds both virtual and city-based communities of people who are engaged, or wish to engage, with a range of urban issues. These are vital to knowledge dissemination, deepening public discourse, as well as enabling citizen action.
https://iihs.co.in/
Indian Institute for Human Settlements (IIHS) Communities