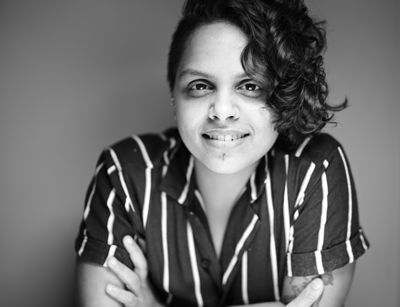 Director | Writer | Multi-disciplinary Artist • Star Hopper • they/he
Varsha Panikar is a filmmaker, writer and multidisciplinary artist from India. They are also the cofounder of Star Hopper, a cross disciplinary creative studio focussed on creating and curating queer, brown and women-led narratives. They also moonlight as a voice over artist and loves performing spoken-word.

Varsha spends their free time moon-walking into existential questions and uncovering hypothetical flaws in the imagined queer oasis that they might potentially inhabit, someday, somewhere in the proverbial sky.
Mumbai/Delhi India
Member of
Varsha Panikar on the Web
https://www.varshapanikar.com
Report/Flag