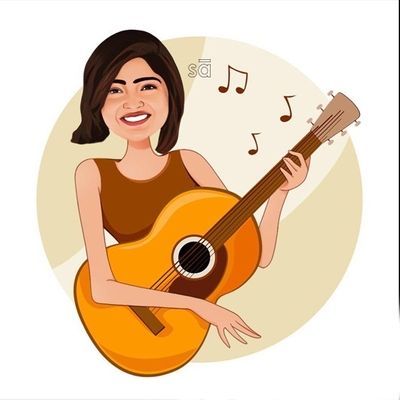 Singer. Actress. Partner - Drumjam, Trustee - Community Drumjam Foundation • Community Drumjam Foundation + Drumjam • she/her
Vasundhara Das is a multi-faceted, multi-lingual personality successfully straddling many worlds. Well known for her skill in both the film and music industries, Vasundhara has some very successful films to her credit as a leading actress. When it comes to singing, she has trained in Hindustani classical music from an early age & has made her mark with many popular songs for Indian films.

She has also been collaborating on many independent music projects over the span of her career so far.

Vasundhara is a indie artiste, songwriter & composer who performs extensively on stage, in solo appearances as well as along with her band. Her latest musical outing as a singer and composer is an independently released album - The Shah Hussain Project.

As an entrepreneur, Vasundhara, along with partner Roberto Narain, runs DRUMJAM, a company that uses the medium of music and rhythm for corporate training, team building and community building at corporations, communities, schools and colleges. Drumjam has worked with leaders of industries across all sectors and has made approximately half a million people experience music through group drumming.

Vasundhara, in addition to her extensive training and experience as a musician, is a skilful Drum Circle Facilitator and Trainer. With experiential learning as the core intent, her team facilitates programs that expose participants not only to an interesting mix of elements of music in a format that is very interactive and engaging.


She is one of the Trustees of Community Drumjam Foundation, an organisation which takes drum circles to populations like the elderly, children at risk, hospices, and many more who are unable to come to the public sessions.
Bangalore India
Music, Travel, Film
Affiliations
Projects
Radbot - Damroo
RadBots are an NFT collection of conversational videobots created by leading global artists. The project combines 2022's most advanced artificial intelligence, authored screenplays and Dara.network's async video-chat platform to bring fascinating AI characters to life on anyone's phone. RadBots is a radical experiment in modern collectivism and responsible crypto.

Damroo is the RadBot that I worked on as part of this project. She is a community builder who represents folks that don't have much of a voice, especially when it comes to musical expression. She wants to express herself without inhibition, even though she may not have great musical talent. She also wants to facilitate people to connect with each other through voice, rhythm and music.

Click the link below to chat with Damroo -
Attended Events
Vasundhara Das on the Web
www.vasundharadas.com
Report/Flag