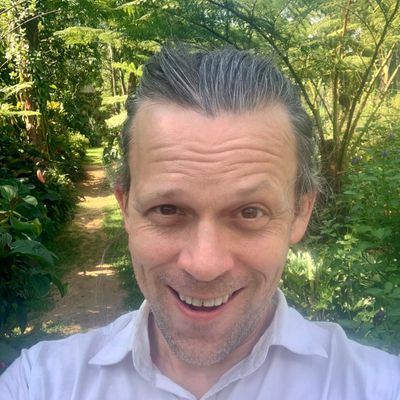 Founder & CEO • Dara.network Inc • he/him
I'm one of the founders of Dara.network. I care deeply about how we can use technology to enhance social capital so we can all do better as a society. I also founded babajob - India's largest informal job site - and used to work for Marco Polo, the White House and Microsoft Research.
Seattle and Bangalore USA & India
Privacy, Software, Policy, TechArt
Affiliations
Projects
RadBots
A NFT collection of conversational videobots created by leading playwrights, artists and screenwriters from India, Sri Lanka, the UK and Germany. This project gives interactive voice to characters from traditionally under-represented communities, both economically and in the tech-sector.

RadBots came about from a rather whimsical idea to combine new AI APIs from OpenAI that can continue any text dialog (in the same style as the author's original text) with the video conversation UX of dara and deepfake videos, all while pulling in a cultural practitioners that's been largely left out of TechArt - authors.

The outcome is a set of incredible, almost alive and always very interesting fictional characters. The process itself has also been a ball because we've worked with 20 really incredible artists to build characters they love. Check them out while you can (because it's damn expensive for us to run it).
Dara
The metaverse
Dara.network
Dara creates a safe place for creators to connect and find new collaborations. We hope you like it!
Dara.network Inc
Bangalore + Seattle
We are a small team of people making something with incredible love.
Jobs & Calls for Collaboration
Member of
Attended Events
Sean Blagsvedt on the Web
https://medium.com/@seanb
seanb
https://calendly.com/seanblagsvedt
Report/Flag