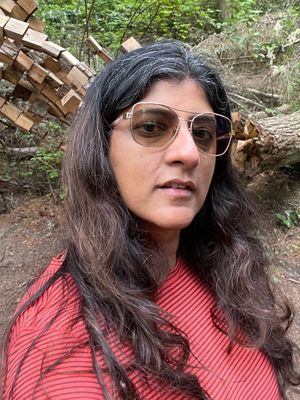 Founder & Chief Operations Officer • Gooey.AI / Dara.network • she/her
TechArt. Community Art. Design Research.

I work at the intersection of tech, design, art & research practices. My work focuses on digital community building as Founder-COO of Dara.network and creating public awareness of the UN SDG's as Founder-Fmr Director, BeFantastic.in & Jaaga.in is. My work holds my heart steady and rooted in Bangalore, India while I live in Seattle, USA.
🧑‍💻 TechArt ❤️ Bangalore 🧑‍🎨 Visual Arts 💡 Startups
Bangalore & Seattle 🇮🇳 & 🇺🇸
Tech Art, Design, Visual Arts, HCI
Affiliations
Projects
Radbot - NFT Bot
RadBots are an NFT collection of conversational videobots created by leading global artists. The project combines 2022's most advanced artificial intelligence, authored screenplays and Dara.network's async video-chat platform to bring fascinating AI characters to life on anyone's phone. RadBots is a radical experiment in modern collectivism and responsible crypto.

NFT Bot is the RadBot that I worked on as part of this project. The IPCC has recently warned it's "now or never" to tackle the climate crisis. What does this mean for the future of non-fungible tokens, their owners and everyone and everything that calls Planet Earth home? Wrestling with this question is giving NFT Bot an existential crisis. Her usually smooth complexion is pixelated with melancholy as she quotes from industry discourse to discuss life on the blockchain.

Click the link below to chat with NFT Bot -
Dara.Network
Where Communities Create Social Capital
Dara.Network
Global
It's where incredible entrepreneurs, creators, change-makers and the organisations that support them connect.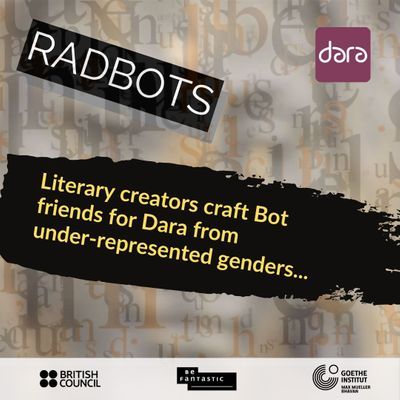 RadBots
An NFT collection of conversational videobots created by leading playwrights, artists and screenwriters from India, Sri Lanka, the UK and Germany.
Dara.network
🇮🇳 🇺🇸 🇩🇪 🇬🇧 🇸🇬
Telling stories and making conversational bots is now a thing! Not just that, a crypto fund (RADAO) run by a collective of creators, bots and owners is where its super exciting!
Kcymaerxthaere
We are collaborating with Eames Demetrios, Geographer at large, storyteller and designer on his project kcymaerxthaere.com. We will be installing one of his sculptures in a public space in Bangalore. As part of that we ran an online program to bring together a group of artistic collaborators across visual and performing arts and research. Together they executed a large-scale community mural with Augmented Reality layered in that communicates the story of the piece and its connection to its global peers while responding to local context. Playback theatre and Yakshagana performance interventions take storytelling off the walls of the Wheeler Flyover and into the hearts of the community as the giant granite sculpture that anchors this projects is being crafted at Kuppam.
Jaaga.in
Bangalore
Public art. Design. Installation. Story-telling. Participatory. Community Art.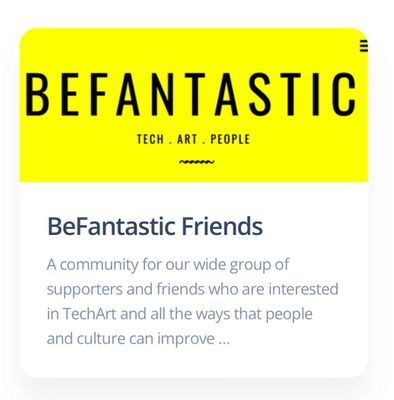 BeFantastic
Techart in public space to bring public awareness and engagement on UN SDG's through commissioned art, online collaborative programs, international dialogs and showcasing.
BeFantastic & Jaaga
🇮🇳 & 🇸🇬
Tech+Art+People
The ADAO
A cryptocurrency philanthropic fund. A project in collaboration with Sean Blagsvedt and commissioned by Tate Modern and the V&A for MozFest 2018 - London.
The ADAO
www
currency for creators
Member of
Attended Events
Archana Prasad on the Web
www.archanaprasad.com
LinkedIn Profile
Report/Flag