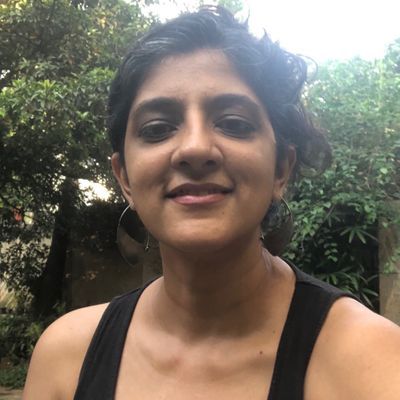 Archana Prasad
Founder-CCO, Dara.network + Founder-Director, BeFantastic.in & Jaaga.in • Dara.network • she/her
I'm a TechArtist. I work at the intersection of tech, design, art & research practices. My work focuses on digital community building and creating public awareness of the UN SDG's.
Bangalore India
Visual Arts, Tech Art, Design
@arcnoid
@arcnoid
Affiliations
Projects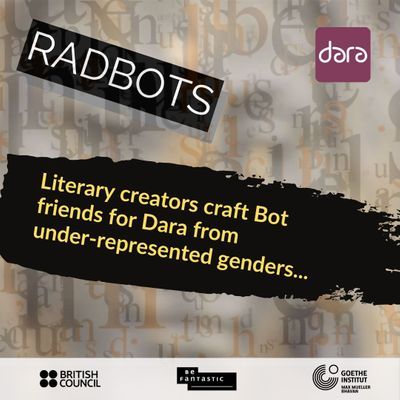 Dara & Her RadBots
A finely craft family of AI-augmented, interactive radical bots on Dara.network They're amazing, radical and opiniated. Expect an NFT drop come August 2021!
Dara.network
Any character with a backstory and a photo will be able to become an interactive bot!
kcymaerxthaere
We are collaborating with Eames Demetrios, Geographer at large, storyteller and designer on his project kcymaerxthaere.com. We will be installing one of his sculptures in a public space in Bangalore. As part of that we envision a large-scale community mural painting endeavour that communicates the story of the piece and its connection to its global peers.
Jaaga.in
Bangalore
Public art. Design. Installation. Story-telling. Participatory. Community Art.
Bengaluru Fantastic
Tech art in public space festival to bring public awareness and engagement on UN SDG's. For the year 2020-21 we focus on Goal No. 3: Good Health and Well-being, with a leaning on mental health and well-being.
Jaaga
Bengaluru
People + Art + Tech
The ADAO
A cryptocurrency philanthropic fund. A project by Sean and me commissioned by Tate Modern and the V&A for MozFest 2018 - London.
The ADAO
currency for creators